Win great prizes and a CD/MP3 release with TIDY KID & SANDSTORM !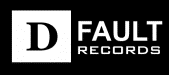 This Project Is Now Over, oh no! Page will remain up and winners areeeee eh eh ehhh:
Drum Master Mike
kid * ikarus
DJ Menace
Step 13+?
1985
I dont wanna dance with you?
I've left the files up / happy remixing!
download now . click here . or here . or here . o
old archive below:
Hello and welcome to the download page for Sandstorm and Tidy Kid's Official "Fluffy Rabbit" Remix Competition !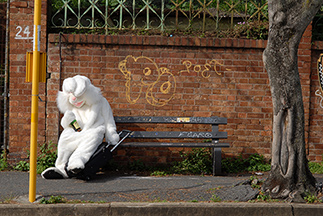 " Fluffy Rabbit " was inspired and recorded by both Tidy Kid and Sandstorm during an enjoyable day at D-Fault Records' romantic and fluffy production studio all as part of Tidy Kid's "World Tour 2008" in the San Francisco area of California.
Now YOU get the chance to download the samples , and make your own version of the song! But hurry because the deadline is September 30th 2008!
The winning 4 remixes will be released on a special limited edition run of cd/mp3 copies as well as some fantastic prizes provided by:




------------------------------------------------ - - - -
TERMS AND CONDITIONS:
Sandstorm & Tidy Kid's Official "Fluffy Rabbit" Remix Competition
All music must be submitted by September 30th, 2008. No late entries will be accepted.
Song and all supplied samples © Mark Sandstorm & Marly Uyma Luske (Sandstorm & Tidy Kid) 2008. Permission is granted for use only in relation to this competition.
All entrants must ensure that any samples are copyright free and/or their own music.
All winners and competition information will be announced on Tidy Kid Music and D-Fault Records . The winner will be required to submit a high quality audio copy or data copy in .wav or .aiff format. For submissions to be registered the entrant must have a valid email address and provide full contact information. By downloading these samples you are agreeing to abide by the terms and conditions of this competition.
Disclaimer: If none of the remixes submitted to us meet the standards required by the label then it may not be commercially released.

Leave a post on the blog if your having a go! Don't forget to say a big fluffin hello to Sandstorm too!
.